Testimonials
Cleaning Services Edgware has a special offer on upholstery cleaning so I thought I'd check...
Helga Hunter
My family left their luggage behind in one place and when they came back and collected it,...
Mark
I wanted my upholstered curtains and furniture cleaning to revamp the home. I had heard...
Teresa Henry
CleanersEdgware are a great company if you want professional cleaners for your home. I was...
Z. Lee
We stared thinking about hiring some extra help with keeping on top of the cleaning at my...
Annie
If you have ever tried to get wine stains out of upholstery you know what an impossible (and...
Brandy
If you want your kitchen cleaned professionally, all you have to do is call up...
Marty Huw
What is really great about CleanersEdgware is that they are a very local company, which has...
Denise Mayberry
Cleaning is something that I do not enjoy. Just the thought of cleaning makes me want to hide...
Carl F.
1
of 10

Having Your Rug Cleaned Using A Cleaning Company Instead Of DIY
21

Nov 2014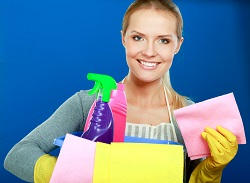 Rugs, oh rugs. When we think of rugs, it often conjures up images of beautiful Persian rugs or woolly sheepskin rugs that we can lay on or in front of the fireplace in the Chalet on our Swiss Alps holiday. However, for a more practical feel, when we buy a rug; we don't often think of its maintenance and upkeep. It is only when our rugs start to become dirty and messy, do we start to think of cleaning them. So many of us attempt to clean our rugs using a vacuum cleaner and whilst this may work in the short run, we are often disappointed by the lack of newness in our rug and frankly, it starts to look a bit dull and lacklustre! So what's to be done? You've bought this gorgeous rug, had It for a few months and now you're not very happy? In short: Hire a cleaning company. These companies are incredibly awesome when it comes to restoring the lost shine of your beautiful rug or set of them if you have that! A lot of rugs are very hard pressed to be cleaned by you especially if they are exotic or imported. They require their own special cleaning and cleaning products that you have access to, will not be able to cut the mustard. Cleaning agencies specialize in all types of deep rug cleaning, something that not only saves you time but saves you money in the long run. Think of all the stain and spill removers that you would have to go to the supermarket and buy, not even sure if they are guaranteed to work as opposed to booking your rug to be cleaned by a company where you know they specialize in what you specifically require. Cleaning companies often offer both an inbound and outbound service when it comes to cleaning your rugs. It is often best to leave this type of cleaning to the professionals simply because different type of rugs, require various types of cleans. You won't always know all by yourself what your rug needs because you won't always know what it is made of. An inbound service works great, where a cleaning representative comes to your house to be able to clean your rug, at your own place. This works best for people who work from home because sometimes it is challenging to be able to go pick something up, especially if you are working on tight deadlines. The flip side of the equation on using a cleaning agency is an outbound service, where you go and drop off your rug and when your rug has been polished and cleaned up, they call you to come pick it up; or sometimes they deliver it back to your place. Hiring a good company when it comes to cleaning is very important, because you do not want to be paying again and again for the same problem when it comes to your rug. Research the company you wish to hire first, establish their experience, ask for their work in terms of their portfolio as well as any recommendations that they have had on their website and then go ahead and book in your rug to receive a clean of a lifetime! Your beautiful rug deserves it!
You may also like: