Testimonials
Cleaning Services Edgware has a special offer on upholstery cleaning so I thought I'd check...
Helga Hunter
My family left their luggage behind in one place and when they came back and collected it,...
Mark
I wanted my upholstered curtains and furniture cleaning to revamp the home. I had heard...
Teresa Henry
CleanersEdgware are a great company if you want professional cleaners for your home. I was...
Z. Lee
We stared thinking about hiring some extra help with keeping on top of the cleaning at my...
Annie
If you have ever tried to get wine stains out of upholstery you know what an impossible (and...
Brandy
If you want your kitchen cleaned professionally, all you have to do is call up...
Marty Huw
What is really great about CleanersEdgware is that they are a very local company, which has...
Denise Mayberry
Cleaning is something that I do not enjoy. Just the thought of cleaning makes me want to hide...
Carl F.
1
of 10

Some Simple Bathroom Cleaning Tips
30

Jan 2015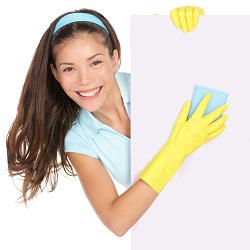 Cleaning your home can take a lot of hard work, especially if you want to do a real deep clean. One of the rooms that a lot of people will find difficult to keep on top of is the bathroom. This is understandable when you consider the fact that a lot of people will be using it several times a day for going to the toilet, showering, brushing their teeth, or even having a bath. All of this use can create a lot of mess, and definitely a lot of bacteria. If you want to make sure that your bathroom is as clean as it can be, then you need to keep on top of it. Fortunately, there are plenty of things that you can do yourself, in order to make the bathroom cleaning process a lot easier. If you are struggling to keep on top of your bathroom in keeping it clean, then you will want it to be easy. Here are a few helpful tips that will definitely help you to make things easier, when it comes to cleaning your bathroom. Carry out a deep clean first – Before you can keep on top of the regular cleaning, you are going to want to carry out a deep clean of the bathroom first. This will include cleaning every surface of the bathroom. Start off with something small like the bathroom sink. Once you have done this, you can start with the toilet, and then the bath and shower. In order to do this properly, you will not only need to use antibacterial products on all of the surfaces, but you will also need to mop the floor as well as get behind all of the smaller nooks and crannies. Once you have made sure that you have had a deep clean of everything, then you will find it a lot easier to keep on top of the regular every day cleaning of the bathroom. Don't keep clutter in your bathroom – This is a problem that a lot of people actually have, when it comes to cleaning a bathroom. You think that it is tidy, when in fact, it is cluttered with old deodorant cans, and there are empty shower gel and shampoo bottles, and cardboard toilet roll holders collecting everywhere. This is actually very easy to do, especially if you are using the bathroom when you are in a hurry. However, it is important that you keep on top of it. The best thing to do is to keep a bin in the bathroom itself. You can then make sure that every time you notice something needs throwing away, you can simply chuck it in the bathroom bin. It may seem small, but by doing this on a regular basis, you will find that the bathroom cleaning is actually a lot easier. Don't neglect the bathroom mirror – One thing that a lot of people make the mistake of doing, when it comes to bathroom cleaning, is neglecting to clean the bathroom mirror. It may not seem like it, but the surface of the mirror is likely to collect dirt and bacteria just like any other surface in the bathroom. When you are carrying out a bathroom clean, make sure you clean the bathroom mirror as well. All of these tips really will make your life a lot easier, when it comes to keeping your bathroom clean. If you want to save yourself a lot of time, then they should definitely be followed on a regular basis.
You may also like: